As those of you who have been keeping an eye on this blog over time may know, this is a relatively new blog. I have been obsessed with fragrance for many years now, and keeping notes for myself, but it has only been a few months since I began making my thoughts and feelings on the subject public in this forum. I thank you for staying with me as my husband and I tweaked the format of the blog pages, and tried to get all the feeds, searches, etc. running properly. I am still feeling my way around the blogosphere, learning what works and what doesn't and trying to figure out exactly how to tailor my own blog.
There are a LOT of really great fragrance blogs out there, and I follow and admire the work of many writers who know way more about the fragrance industry and the art of perfumery that I do. I admire them and am not trying to complete with their expertise and knowledge. I simply add another voice to the chorus of fragrance enthusiasts, and offer a focus on integrating fragrance into one's daily aesthetic life.
So, to celebrate ninety posts already since I launched this blog in March, I am going to put together a goody bag of fragrance decants from my collection centered around the theme of roses. I was trying to think of something very basic to fragrance, a basic note, that symbolized in some way a beginning, a basic first step, and it seemed to me that roses are about the most basic scent in the perfumer's toolkit.
So, here's the deal: I really want to get some more followers (I am writing this blog for my own benefit, but I wouldn't mind having some friends to converse with as well) so please, get my rss feed, become a facebook networked blog follower, add me as a blogger friend, or subscribe to my blog in any other form you please, then post a comment below letting me know you are interested in the goody bag of rose perfume decants as well as  following Hortus conclusus. (if you already subscribed somehow before, let me know that too!) When I post my 100th blog (in about a week, I imagine) I will announce the winner of the draw!
What's in the draw? Well, I'm not sure of all the contents yet, but I can promise you a generous decant of Guerlain's brilliant rose perfume, Nahema, as well as equally generous decants of Priscilla Presley's very pleasant and niche-y smelling Roses and More,  L'Occitane's Rose Nuit de Mai parfum intense, Perfumer's Workshop Tea Rose, and several other smaller more nichey decants which I haven't chosen yet! Many of these are relatively cheap and easy to find, which I consider a virtue, when the juice is good, as I believe it to be in all these cases. For you nicheheads out there, I'm afraid I am not yet at the stage where I can afford large bottles of lovely creatures like ecume de rosine, maroc pour elle, and Rose Poivrée, three of my favorite niche rose-centered fragrances—I am still just living off of the occasional decant—but when I can, I promise equally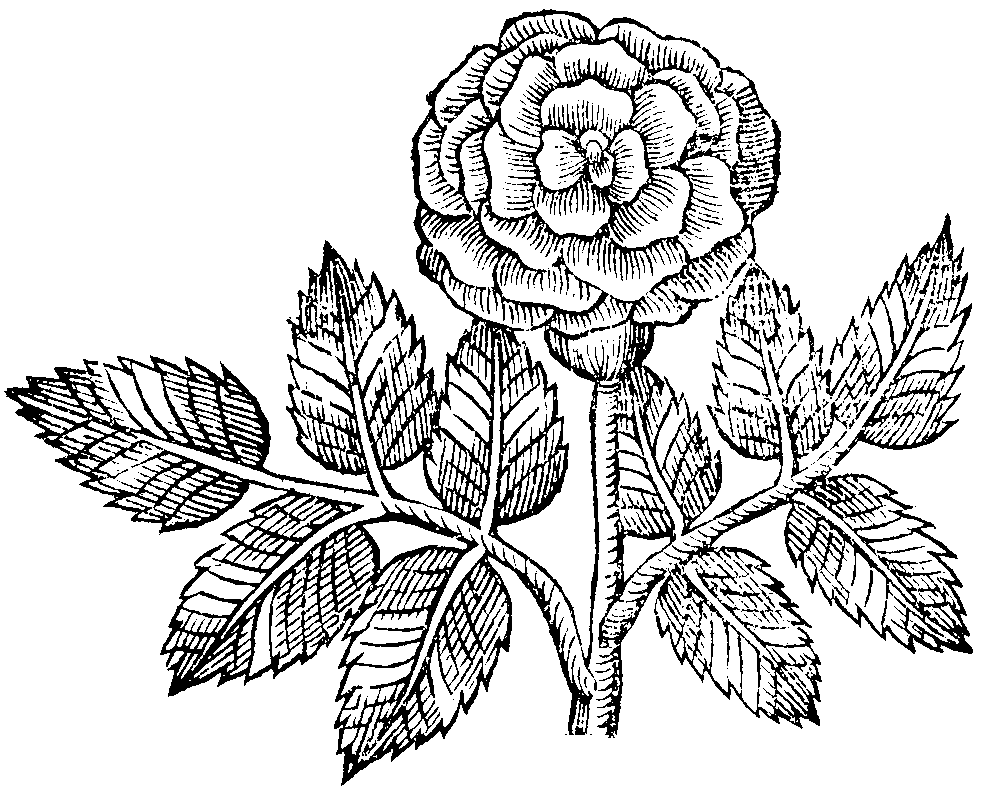 generous decants of these, if you just keep following my blog.
You see, I am monetizing my blog posts in the hopes that my adsense revenue will enable me to obtain bottles of those fabulous scents we all lust after, then  share the wealth with decant drawings here. SO, if you feel like it, click on ads when you pop by, because every penny I make on this blog is going back into my perfume researching project. I know it sounds like a pipe dream, but I know I'll get there someday!
Anyway, thanks to all of you who have already shown your support by following my blog to date, and a thanks and welcome in advance to those I hope to draw into my fragrant web with this drawing, the first of a promised multitude!
image credits:
first pic mine
antique tea rose card from gasoline alley antiques
renaissance rose image from the medieval and renaissance food website